Individual Programs
Registration for our Spring Individual Programs is now open! In addition to completing the Individual Programs Application, please complete the Individual Program Parent Signature Page 2019 and return by mail. If you are in need of financial assistance, please complete the Individual Program Financial Aid Request Form.
Please complete the Barn Activity Plan prior to your child's first session.
The Barn at Spring Brook Farm offers an Individual Program that allows children to participate in animal-assisted activities one hour a week for 12 consecutive weeks. Families work with our Program Manager to set goals and track progress over the term. Each child works one-on-one with a trained volunteer with the goal of complementing existing therapies and targeting focus areas. Progress reports and individualized goal tracking is provided to families at the end of the term.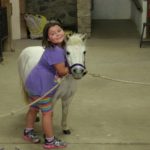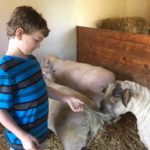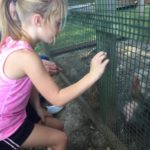 Spring Term:  March – May
Monday through Friday 2pm – 6pm
Summer Term:  June – August
Monday through Friday 3pm – 4pm
Fall Term:  September – November
Monday through Friday 2pm – 6pm
Cost per term: $350 – Click here to pay now
Payment is due by March 1, 2019.
Tours and more information are available by contacting us.